---
What makes the VW GTI Clubsport S better than all the other GTIs?
Making its South African debut yesterday, the Clubsport S comes a few months since the Clubsport reached our shores .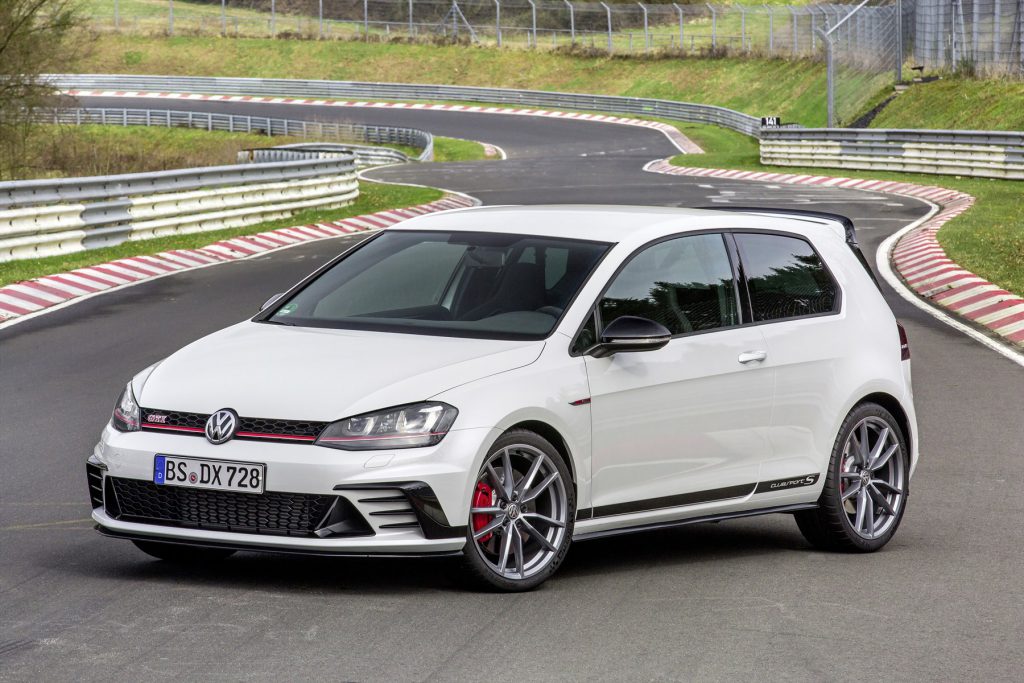 It's a two-seater, so bye-bye extra passengers, hello peace of mind
It has a smaller battery to reduce the weight of the car
The model gains Xenon headlights with cornering lights and LED daytime running lights
Best of all is that it's faster than all the other GTIs  with a top speed of 265km/h.
The Golf GTI Clubsport S comes standard with a 5-year/90 000km service plan, 3-year/120 000km warranty and a 12-year anticorrosion warranty. Service interval is 15 000km. It's priced at a whopping R742 000!
(Featured Image: The Citizen)
For the youth, by the youth. Follow Connect on Twitter and Facebook. Also check us out on Instagram and YouTube.
Also on Connect: